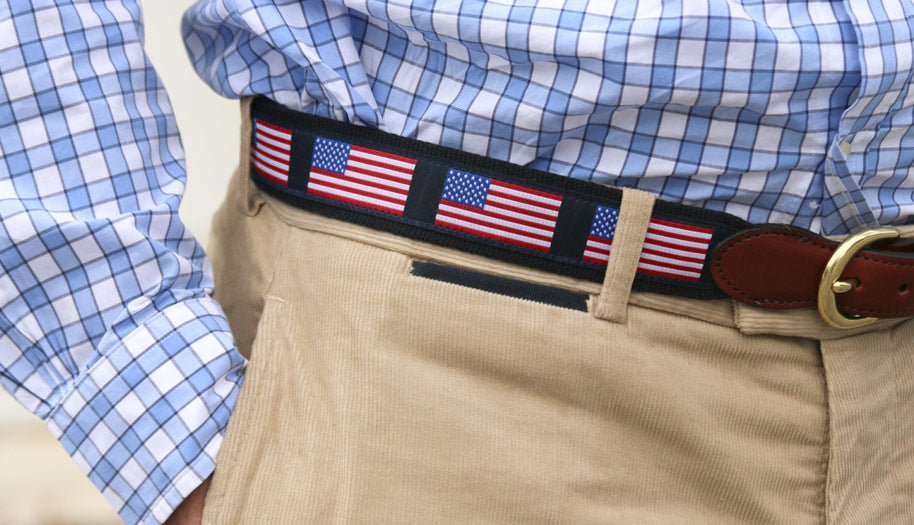 Handcrafted Style, USA-Made
Barrons-Hunter was founded in 1986 with a mission to make the highest quality, best-looking men's accessories available. We craft our products using only the finest materials and fabrics from around the world and ensure top-quality construction through our 'Made in the USA' promise.
Explore Favorite Collections
Comments from Our Customers
Read what past Barrons-Hunter customers have to say about their experience shopping with us.
Gentlemen - I've been a surcingle guy for 50 years, and I've had them from about every manufacturer you could name. Your surcingle belts are the finest quality of any I've ever owned. Please consider adding more colors and color combinations as the materials become available. Thank you for providing such beautiful belts with such personal service.
- Greg
Not sure which is better- the products or the service. First, the products are outstanding with a huge selection of grosgrain/surcingle/fabric belts with as many as 6 fabrications of each belt (leather choice, o-ring or d-ring selections). If you can't find a color, keep looking as you are bound to find it. Secondly, the service is great with prompt order fulfillment and friendly voices in case of an error. Keep it up Barrons-Hunter!
- Michael K.
Your surcingle belt is an excellent product. Well made, with the fabric, leathers, brass buckles, colors and 1 1/4" width just as they should be. It has been many, many years since I have been able to find a proper surcingle belt, and now I have a source! I just ordered three more.
- Bill